Pinball Machine on sale
Pinball machine on sale at eBay.
The auction has been closed. Thank you for bidding!
---
SURF'N SAFARI Pinball Machine
Description
"SURF'N SAFARI" by Gottlieb pinball machine in great condition. The backglass and the cabinet looks good with no major problems. The playfield is good also, only has some wear around an upkicker hole. The plastic whirlpool has a breakage at the bottom but looks fine. The game plays perfect, all functions except a few bulbs are out. The manual is included.
Terms
Buyer must make arrangements to have machine packed and shipped or pick it up at my home in Pacifica(10 miles south from San Francisco, close to I-280), California.
Thank you for your bid!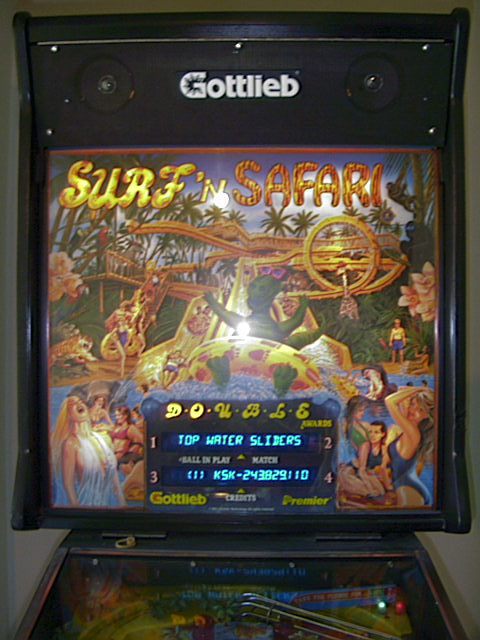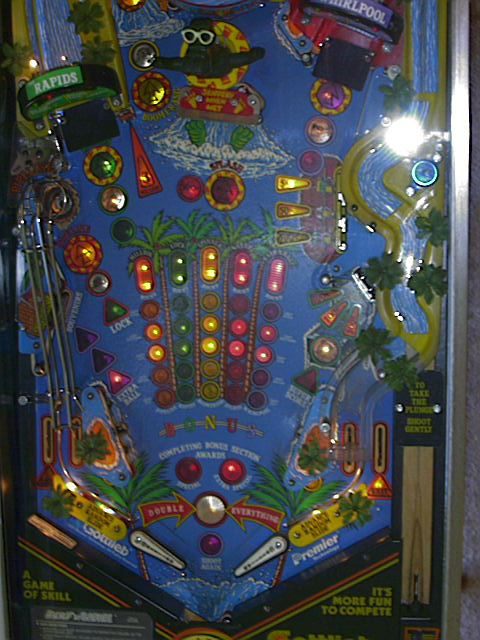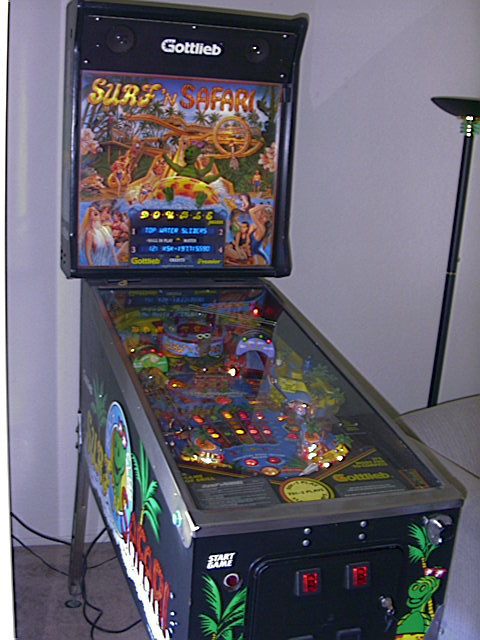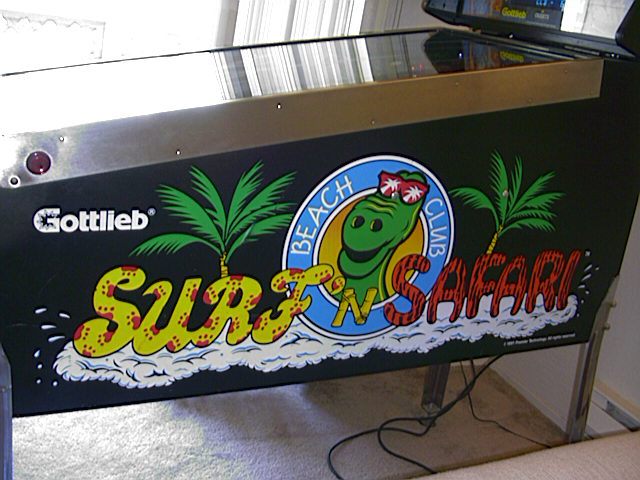 ---

Keisuke Mori (ksk@kt.rim.or.jp) Last Modified: $Id: index.html,v 1.2 2002/10/27 09:06:58 ksk Exp $